Saw this over the weekend and thought about starting a dreaded meme, but this one a photo meme, i.e. post a picture of your wall-o-books!


Mine will appear shortly....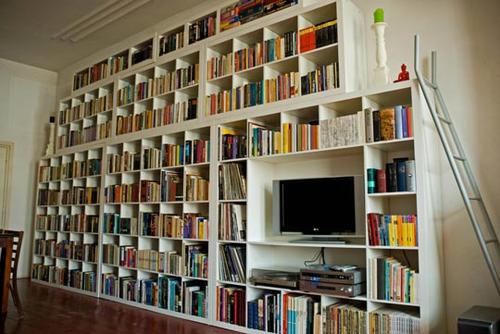 Eva combined $1056.95 worth of Ikea EXPEDIT shelves to build this awesome megashelf -- I'm such a sucker for the wall o'books.